On November 25, 1972, The Australian newspaper published the first of two front-page editorials advocating a change of government and the election of Gough Whitlam and the ALP.
The editorial appeared alongside a report of the Liberal Prime Minister, William McMahon, criticising his Cabinet for its slowness and lack of political judgement.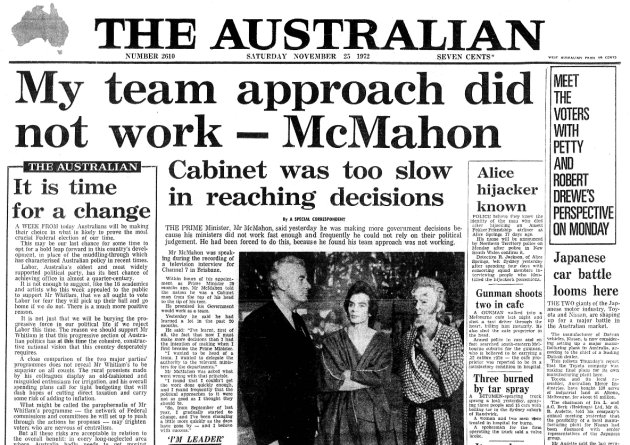 Describing the poll as "the most crucial Federal election of our time", the Murdoch-owned newspaper said: "This may be our last chance for some time to opt for a bold leap forward in this country's development."
Whilst critical of some aspects of Whitlam's platform, the paper said: "It is time we had a new sense of national identity and national purpose to carry us forward into our challenging and newly expanding future… The best thing that can happen to Australia a week today will be a change of government."
Editorial in The Australian, November 25, 1972.