Prime Minister Gough Whitlam attended the funeral of former NSW Premier Jack Lang on September 30, 1975.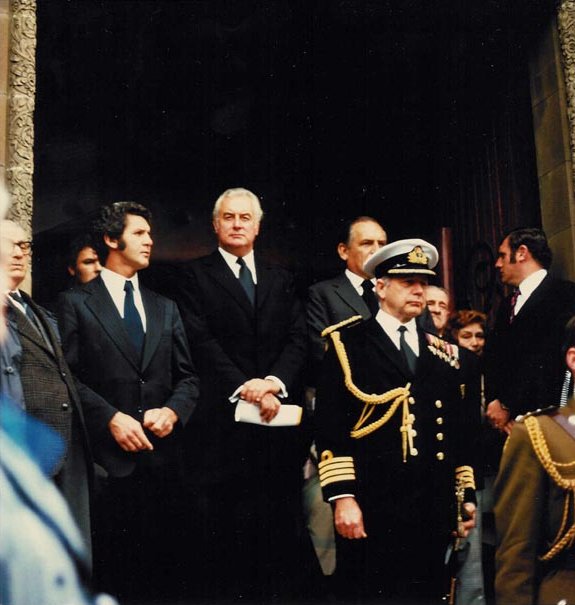 Lang died on September 27, aged 98.
Jack Thomas Lang is the only Premier to have been dismissed from office by a State Governor.
Lang was twice Premier of NSW, between 1925-27 and between 1930-32. He was dismissed from office by the Governor, Sir Philip Game, on May 13, 1932.
A Requiem Mass for Lang was held at St. Mary's Cathedral, Sydney, at 9.30am on September 30, 1975. It was conducted by the Roman Catholic Archbishop of Sydney, Cardinal Freeman.
The NSW State Budget was postponed because of the funeral.
Whitlam's own dismissal took place six weeks after Lang's funeral.