The first full day of the constitutional crisis saw debates and votes in parliament and a developing protest movement outside parliament.
Whitlam initiated a confidence motion in his government in the House of Representatives that was passed by 62 votes to 57.
The former Liberal prime minister, John Gorton, crossed the floor to vote with the Labor government. Gorton was a bitter foe of Malcolm Fraser, stemming from the 1971 conflict which saw Fraser resign from Gorton's cabinet, precipitating Gorton's downfall and replacement by William McMahon.
In the Senate, two Appropriation Bills were deferred by a vote of 29-28. The Liberal Movement Senator Steele Hall voted with the government, as did Senator Cleaver Bunton, the independent who had been appointed to replace the ALP's Lionel Murphy. Two senators were absent and paired, whilst Senator Albert Patrick Field was absent.
Field's position was under legal challenge, after the Queensland premier Joh Bjelke-Petersen refused to accept the ALP nomination of Mal Colston to fill the casual vacancy caused by the death of Senator Bert Milliner. The Opposition refused to give the ALP a pair for Milliner's position, a tactic that ensured they had a majority in the chamber. This was described by the Liberal Movement's Senator Steele Hall as the opposition blocking Supply "over the corpse of a dead man".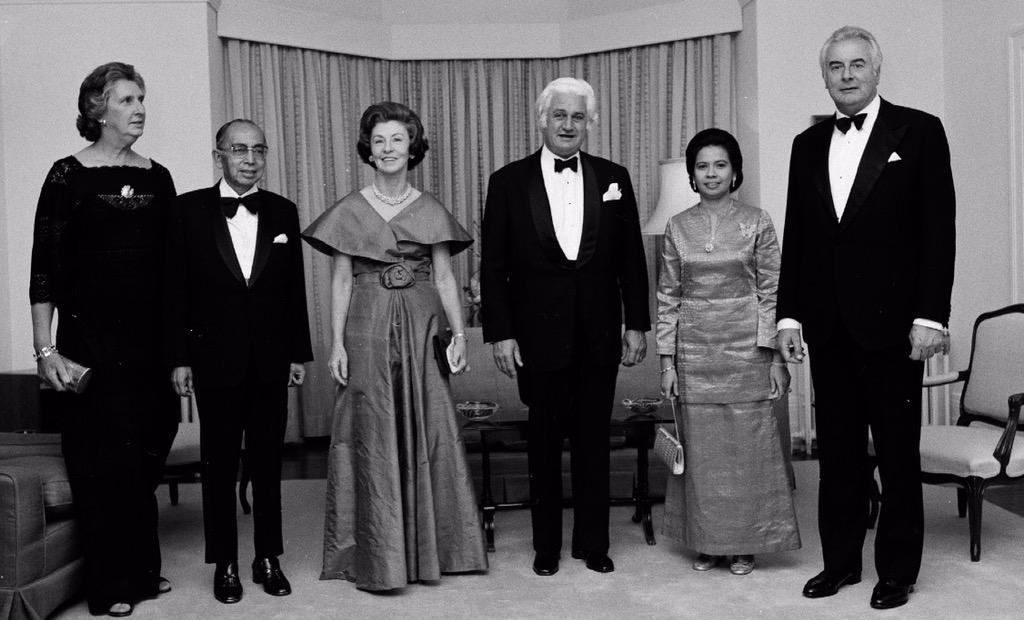 In the evening, Prime Minister Whitlam attended a reception at Government House for the Malaysian prime minister, Tun Abdul Razak. During conversation about the political crisis, Whitlam joked to Kerr that the issue might come down to the two of them in "a race to the palace," a reference to the possibility of Whitlam asking the Queen to dismiss the Governor-General before the Governor-General had a chance to dismiss Whitlam.
Audio Clips From October 16, 1975
Listen to former Liberal PM John Gorton addressing a protest meeting (44s)

4.45pm: Listen to ABC radio's Newsvoice (10m)

5.00pm: Listen to Melbourne radio 3DB news (2m)

6.00pm: Listen to ABC radio news (3m)