Margaret Whitlam died, aged 92, on March 17, 2012.
Parliamentary tributes were delivered on March 19. A memorial service was held on March 23.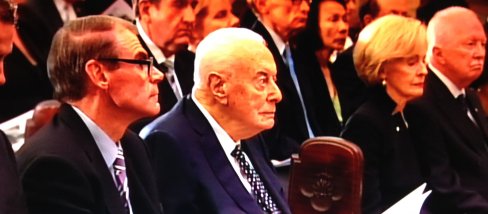 Mar 17: Prime Minister Julia Gillard comments on the death of Margaret Whitlam

House and Senate Condolences – March 19-20, 2012
Julia Gillard (ALP)

Tony Abbott (Lib)

Tanya Plibersek (ALP)

Julie Bishop (Lib)

Kevin Rudd (ALP)

Watch Kevin Rudd:

Malcolm Turnbull (Lib)

Senator John Faulker (ALP)

Watch Faulkner:

Senator Marise Payne (Lib)

Senator Bob Brown (Greens)

Josh Frydenberg (Lib)

Natasha Griggs (CLP)

Mar 23: Tony Whitlam's eulogy for his mother.

Mar 23: Catherine Dovey's eulogy for her mother.