"It's Time" is arguably the most famous political slogan in Australian political history.
The slogan encapsulated the political mood of 1972, even amongst non-Labor supporters. "It's time for a change" seemed to be the prevailing mood after 23 years of coalition government which began in 1949 under Robert Menzies.
The slogan was also made into a song, the lyrics of which are shown below.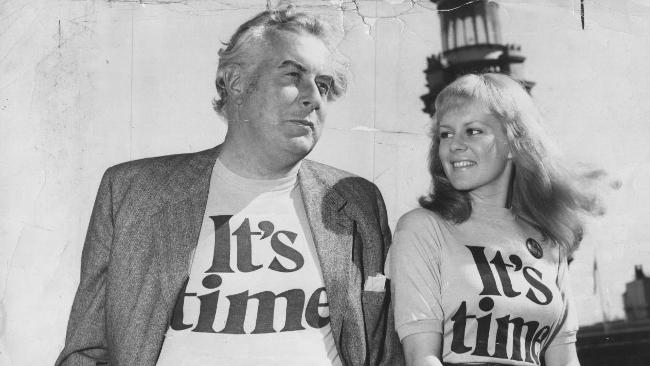 Gough Whitlam and Little Pattie (aka Pattie Amphlett)
The slogan and the song were combined into a famous television commercial featuring Australian television identities, actors and musicians.
It's Time

It's time for freedom,
It's time for moving, It's time to begin,
Yes It's time

It's time Australia,
It's time for moving, It's time for proving,
Yes It's time

It's time for all folk,
It's time for moving, It's time to give,
Yes It's time

It's time for children,
It's time to show them, Time to look ahead,
Yes It's time

Time for freedom,
Time for moving, Time to be clear,
Yes It's time

Time Australia,
Time for moving, It's time for proving,
Yes It's time

Time for better,
Come together, It's time to move,
Yes It's time

Time to stand up,
Time to shout it, Time, Time, Time,
Yes It's time

Time to move on,
Time to stand up, time to say 'yes',
Yes It's time